Cluckin' "A" Critter Farm, LLC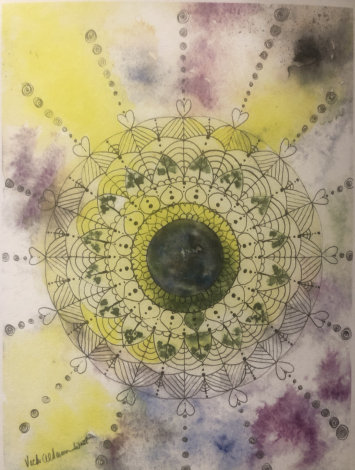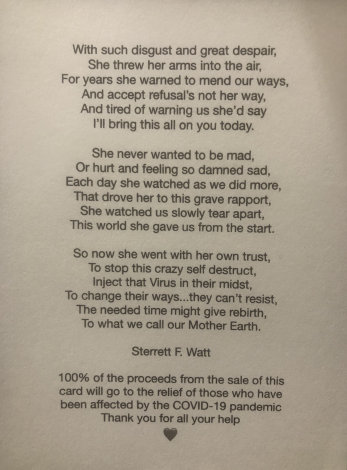 We went and picked up Vicki's post cards this afternoon when the printer called to tell us they were finished. She is selling them to raise funding for local people affected by the COVID-19 pandemic. It goes to help people with hospital bills, lack of income due to losing their jobs, or grocery money.

The card is offered for a free-will donation toward our goal above. Your generous donation will be directed to needy families that a local church or our local physician recommends.

As I said before, the card depicts Mother Earth as the black cloud of despair from the COVID-19 pandemic is pushed away as the sunshine refreshes the trees, breathing in clean air and pushing the cloud further away as Mother Earth heals.
Have we learned our lesson? Shall we love one another, help one another and combine our efforts to help stop pollution, thereby helping Mother Earth heal?

Any donation of one dollar or more can be paid through our store Pay-Pal, cluckinafarm@aol.com and can be purchased here on our website. Just click on the donate button above, make your donation, and we will send you this beautiful water color card.